Fabrication/Welding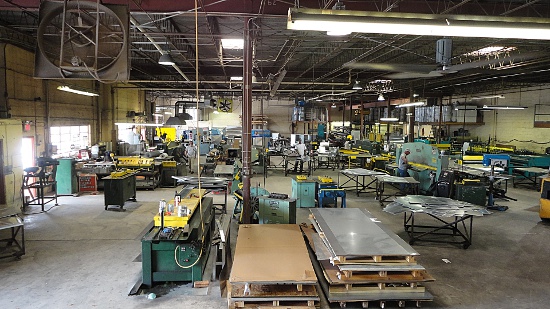 Like most industries, the sheet metal ductwork sector must be prepared to constantly modernize their processes in order to survive and prosper. This is why at HLI; we are on the cutting edge of technology when fabrication is concerned. This is true not only in our machinery, but in our timely review and updating of SMACNA's 3rd Edition 2005 standards as well as our own quality control processes.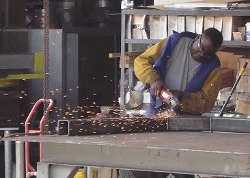 HLI's fabrication facility totals approximately 25,000 sq ft. This houses our full coil line machine, plasma cutting machines, many specialty metal processing machines including auto fold technology, and our welding and fiberglass department. No matter what the size or scope is, our state of the art, computerized fabrication of rectangular and square ductwork results in low lead-times and great pricing for our customers.

Our full coil line machine is the ideal solution for a complete automated duct manufacturing process. It manufactures straight ductwork in 4'-5'-6' lengths. When necessary the duct can have stiffening beads and cross breaking. Ductwork includes either Snap Lock or Pittsburgh longitudinal seams. Liner is also applied to the metal when called for.

In addition to our computerized machines, our experienced and skilled ductwork fabricators are also able to manufacture all ductwork and fittings by hand should specialty pieces be required.



Our welding department is able to offer a wide range of services including mig, tig and stick welding on aluminum, black iron and stainless steel.

Shrink wrap of duct ends is available upon request.



Our Services...

Estimating
CAD/BIM Drawings
Field Measurements
Fabrication/Welding
Field Installation
Assist Test /Balance
Quality Control
LEED